Best Albuquerque Restaurants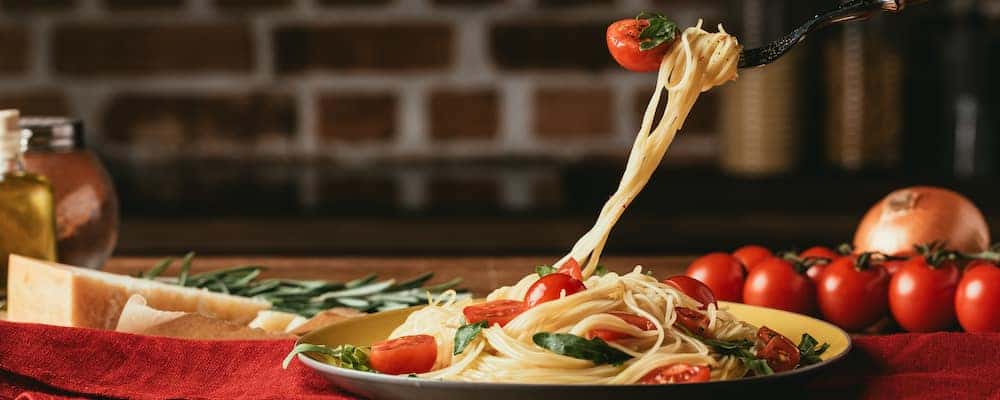 When feeling hungry in the Albuquerque area, you're in luck. You'll find a wide variety of restaurants to choose from. Whether you're looking for something more family-friendly or a casual local place, check out the best Albuquerque restaurants recommended by the team at University Mazda, and curb your hunger!
Cocina Azul
If you're looking for the best Mexican restaurants in Albuquerque, Cocina Azul should be the first on your list. This local restaurant is open for breakfast, lunch, and dinner, providing you with all of your favorite authentic dishes. In addition, the family-friendly atmosphere makes this a place you can rely on when you and the family need a new place to try.
Frontier Restaurant
A favorite among Rio Rancho residents, Frontier Restaurant is a traditional Albuquerque treasure. Established in 1971, this restaurant has been providing fresh and delicious food to all who enter. Their menu also has a wide selection, including everything from burritos to breakfast to the notorious Frontier Sweet Roll. And since they're open late, you can easily fit in a visit during your night on the town!
High Noon Restaurant
Known as the original Old Town steak house, High Noon Restaurant has been around since 1974. What separates this establishment from others like it is that it has a range of menu items that includes everything from wild game to New Mexican food, not to mention a large selection of tequila.
Antiquity Restaurant
Antiquity Restaurant delivers fresh seafood, fowl, lamb, veal, steaks, and so much more to visitors. If you're looking for a place that brings flavors to the forefront, this is the place for you, especially if you're looking to celebrate a special occasion.
St. Clair Winery and Bistro
If your idea of dining out includes a wine bar, then St. Clair Winery and Bistro should be on your list. Close to Farmington, this establishment couples European-style dishes with a tasty wine selection. And if the weather is just right, you can enjoy it all outside on the patio!
Let University Mazda Be Your Guide to All Things Albuquerque!
While we're best known for our inventory of new Mazda vehicles that allow you to take advantage of all Albuquerque has to offer, we're also always eager to share with you our own favorite local highlights. From new places to eat to the best Santa Fe museums, keep up with University Mazda, and stay connected to the community! Contact us today to learn more.