---
When you buy a used car, or used SUV, you want to make sure that you're getting something dependable. That's why most used car buyers around Albuquerque check a used car's mechanical condition and mileage before purchasing. But what's a good mileage on a used car? Too little mileage could have you pay more money up-front. Too much could have you paying through the nose for repair costs. But that's not the case as often as many people think. Still have questions about a used Mazda CX-5? Read on or just contact us! We're here to help.
A Good Mileage for a Used Car May Not Be What You Think
Common sense has often dictated it's smartest to buy a car with less than 100,000 miles on the odometer. But today's cars are lasting longer with less required maintenance. See what we mean for yourself in this guide from University Mazda.
How to Shop for a Used Car
In addition to thinking about what's a good mileage for a used car, you should also keep these things in mind when buying a pre-owned vehicle near Rio Rancho:
Vehicle Usage – Used cars with different mileages will wear differently. For instance, a used car driven 75,000 miles consistently in stop and go traffic will have more wear than one that was driven 75,000 miles on the highway at a consistent speed for daily commuting. Accordingly, it's smart to look into how a vehicle was used before buying. Was it a rental car? Was the oil changed a lot? Is it five years old with 75,000 miles or 2 years old with 75,000 miles? These are important questions to ask.
Vehicle Location – Cars from cold and wet climates often have rust or other wear that vehicles from hot, dry climates don't, so checking where a vehicle was primarily driven is an important consideration in buying a used vehicle.
Vehicle Condition – Get a pre-purchase inspection completed on any used cars you're interested in at a service center like ours.
Vehicle Maintenance History – When you buy a used car, there's always some uncertainty as to how it was taken care of, so it's wise to get a vehicle maintenance history report pulled for any used car you're interested in. That's why we provide history reports on a majority of used vehicles we sell at University Mazda!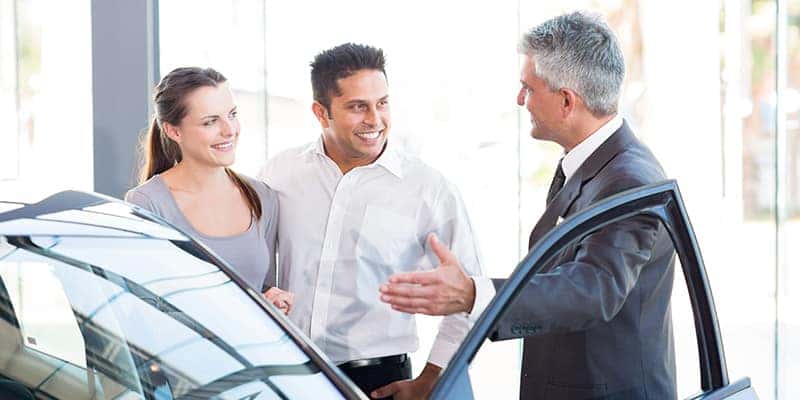 Choosing a Used Car Based on Mileage
As you're probably beginning to realize, the question, "what is good mileage on a used car," doesn't really have a set answer. If a used car, such as one of our used Mazda Miata, has around 50,000 miles and appears to be functioning properly, then it's very likely a good buy. If you just need a car to last a couple of years for not much initial cost, though, a vehicle with 100,000 miles or even 150,000 miles could be a better financial decision. Remember: the average driver travels about 12,000 miles per year in their car, so keep that back-of-mind when comparing vehicle age vs. mileage.
Used Car Mileage vs. Used Car Age: What to Know
Depending on your needs, buying a newer car with higher mileage could be better than buying an older car with lower mileage. Talk to our service experts if in doubt, but in the meantime, remember these key tips:
Low mileage vehicles often come with a higher price tag.
A vehicle with a well-documented maintenance history is preferable to one that has been neglected.
A car that hasn't been driven regularly will often have higher repair costs. Mechanical issues, or problems with rubber seals and gaskets, can develop if a car isn't driven on a regular basis.
Searching for a quality used vehicle that offers the extra peace-of-mind that comes with warranty protection? A Mazda certified pre-owned vehicle could be a good option.
Find Your Next Used Car for Sale near Farmington
Here at University Mazda, our used inventory is hand-selected to ensure optimal mileage, quality, an condition. Check it out online from the comfort of home today. Then, when you're ready to take next steps, explore our car buying tips or get pre-approved for financing.