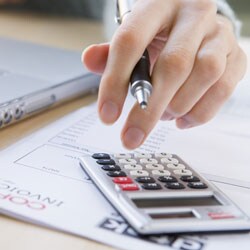 We want to help make your new or used car search and car purchase as enjoyable and informative as possible.  That is why we provide FREE and easy tools like this Car Loan Calculator.  Taking advantage of these tools will help you leave the dealership feeling confident you made the right choice. 
Nowadays, people surf the internet and use the internet for online purchases.  It's becoming more popular as various tools allow you to make adequate evaluations and select the most effective and obtainable product or services to you.  Use our CarFinder tool to locate your next vehicle or browse through our virtual showroom and begin to use the car payment calculator to get an estimate of monthly payments.
How It Works
Car Loan Calculator is simply an online form.  You can easily enter the vehicle price, down payment, estimated interest rate and loan term to give you an estimation of car payment.
The result is an approximation of what the monthly car payments will be. The monthly payment may differ as there are other factors that need to be taken into consideration like the interest rate as it may vary depending on credit history; trade-in if applicable, and, down payment.
Using the car loan calculator allows you to plan ahead and make wise decisions particularly when buying a car.

 

Once you get an estimate of what you're able to afford, the next step is to Apply for Financing.

 

Meet our friendly car loan specialists today.