New And Used Car Loans For Every Credit Type in Albuquerque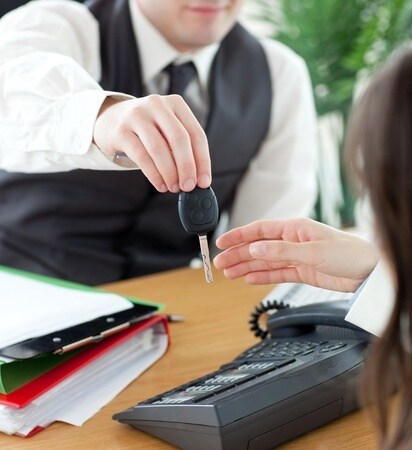 in Albuquerque, Rio Rancho, and Santa Fe can be easy, regardless of your credit score, but you have to know the right people: the auto loan professionals in the University Mazda finance department. Car loans for new and used cars are what we do six days a week, and we would love to build the perfect auto loan for you.
Credit For Every Car On The Lot
University Mazda has everything from stylish new cars to
used cars under $10,000.
Feel free to shop our online inventory. Any one of them can be financed. New car loan, used car loan, our professional financial advisor can handle either one.
Online Payment Calculator
While you are shopping for cars you might want to get an idea of what your payment would be. Our
Online Payment Calculator
is super easy. You can play with the numbers as long as you want, without anyone bothering you! You might be able to get a better auto than you thought when you add a little more time to the term.
Online Pre-Approval In Seconds
Get pre-approved in seconds online. Just fill in the simple form and see what happens. If your credit score is a mystery to you, no worries - we will take care of everything for you. Of course, your information is safe with us. Your privacy is our priority.  
There is no obligation or cost to becoming pre-approved; it is a tool to empower you as a consumer and save you time when you visit the University Mazda dealership in NE Albuquerque. Wouldn't you rather focus on a test drive than loan paperwork?
High Risk Auto Loans
We treat everyone with dignity and integrity, regardless of your credit score. The University Mazda
Bill of Rights
guarantees it. If you have
no credit
,
poor credit
, or even a
bankruptcy
, there is a good chance we can still provide your car finance with proof of income.
Choices
Some people search for an Emergency Auto Repair Loan, thinking that they will just fix their old car and hope it lasts a little longer. It's a very risky option.  
Say your old car is worth $2,500 and the engine gasket blows. The mechanic your in-law's used to go to say they can put in a "new" used engine for $1,800.  You may think, it's still cheaper than another car, and it will have a whole new engine! The problem is that it still has the old frame, transmission, radiator, wiring, and other systems, including a used engine. If you have any problems, you are without a warranty, without a car, and still paying on a mechanic's loan.
Since we are commitment to high quality services and respect you, an auto repair loan is the one loan we don't offer. We appreciate your understanding.   Check out the current auto loan specials(
//www.mazdamarket.com/specials/finance.htm
), apply for car loan pre-approval online, and when you receive your results in seconds, start shopping for a reliable car online or at the University Mazda lot in NE Albuquerque.