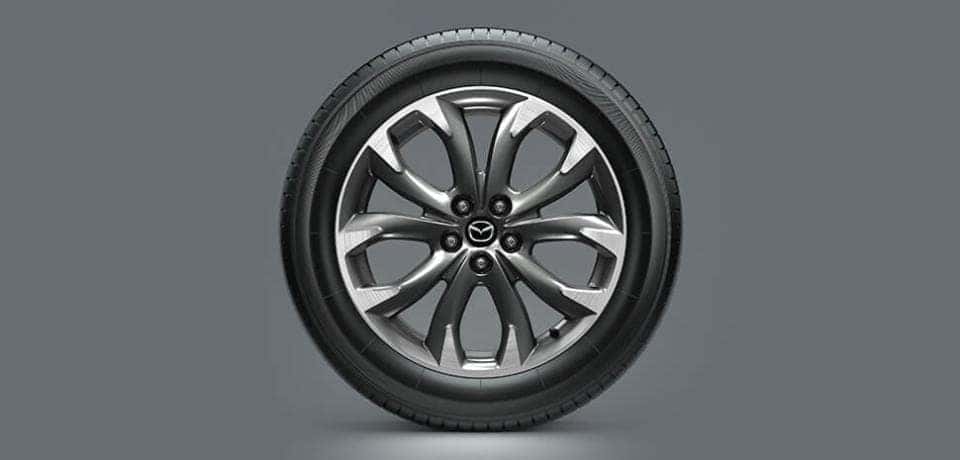 How Many Miles Do Tires Last?
Most new tires from the original equipment manufacturer and high-quality replacement tires can be expected to last approximately 50,000 miles. If you'd like to learn more about your vehicle's specific tires or about what can affect tire life, check out our guide at University Mazda or contact our Albuquerque service centerwith any questions.
What Factors Affect Tires' Life Expectancy?
Another important question to ask is "how many miles should tires last?" There are a few different factors that go into answering this question. These include:
Type of tire: High-performance tires have extra grip but may wear faster than all-season tires which have less rolling resistance.
Treadwear rating: Your tires also come with a treadwear rating, which rates the life expectancy of the tire treads.
Drivetrain: Tires wear differently on front-wheel drive, rear-wheel drive, and all-wheel drive vehicles, because of where the main power for forward motion comes from.
Road conditions: If you have to drive on gravel or dirt roads regularly, or you encounter construction, snow, salt, rain, and ice, your tires will take more of a beating. If you plan to use your vehicle for off-roading, this will make a big difference as well.
Terrain: If you live in an area with inclines on the roads, more friction on the tires is required to start and stop the vehicle than on flat surfaces.
Driving habits: Having a lead foot on the gas and brakes will wear out your tires faster than accelerating gradually and letting coasting do some of the braking work.
Tire Care Tips For Long-Lasting Tires
Cautious driving habits aside, there are a few more things that Farmington drivers and beyond can do to extend the life of their tires. Learn more about them and keep your tires in great condition for longer:
Inspect for proper air pressure when you fill your gas tank, as many gas stations have tire inflation stations.
Regularly inspect tire tread depth for tire tread wear.
Rotate your tires for more even distribution of tire wear.
Take your vehicle in for regularly scheduled maintenance.
Take Care of Your Tires at University Mazda
If you find you have more questions about tire care or want more car care tips, don't hesitate to contact our service team or check out our car care tips online to learn how long car brakes last and more. When the time comes to get new tires, check out our available parts and service specials to help you save more on the genuine parts you need as well as the services to install them.
More From University Mazda
Albuquerque drivers are raving about the 2021 Mazda Miata for its responsiveness and style, but they aren't the only ones that have taken notice of this popular roadster. There's a reason that it's the best-selling two-seat sports car of all time! Auto experts have a lot of good things to say in their 2021…

When it comes to the 2021 Mazda CX-5, the reviews simply don't lie: the newest Mazda CX-5 performs as well, if not better than it's more expensive counterparts. Everyone can appreciate the value the Mazda CX-5 brings to the table. Rio Rancho drivers and experts alike are giving the Mazda CX-5 stellar reviews and highlights that…

Rio Rancho drivers looking for a sleek and modern ride will find that they are able to elevate their commutes when they explore the new 2021 Mazda CX-30 specs. With two available engines and drivetrain options, as well as plenty of interior space, and a one-of-a-kind exterior, the Mazda specs on the Mazda CX-30 are going…